I'm Kelsey.  A modern marketing strategist. Curious creative? - YES,
definitely
 that.
Thought leader in solutions. Executor of the impossible. Spirited visionary. Outdoor (and in general) adventure enthusiast. Philanthropic advocate. Based in the Denver/Boulder area with more than 8 years experience. I am skilled in autonomy, and have entrepreneurial flair to my spirit. I operate on both a strategic and tactical GSD level, relentlessly setting the mark to exceed expectations.
CORE VALUES
In achieving my most vibrant work-life self,
my internal compass is navigated by these 7 core values.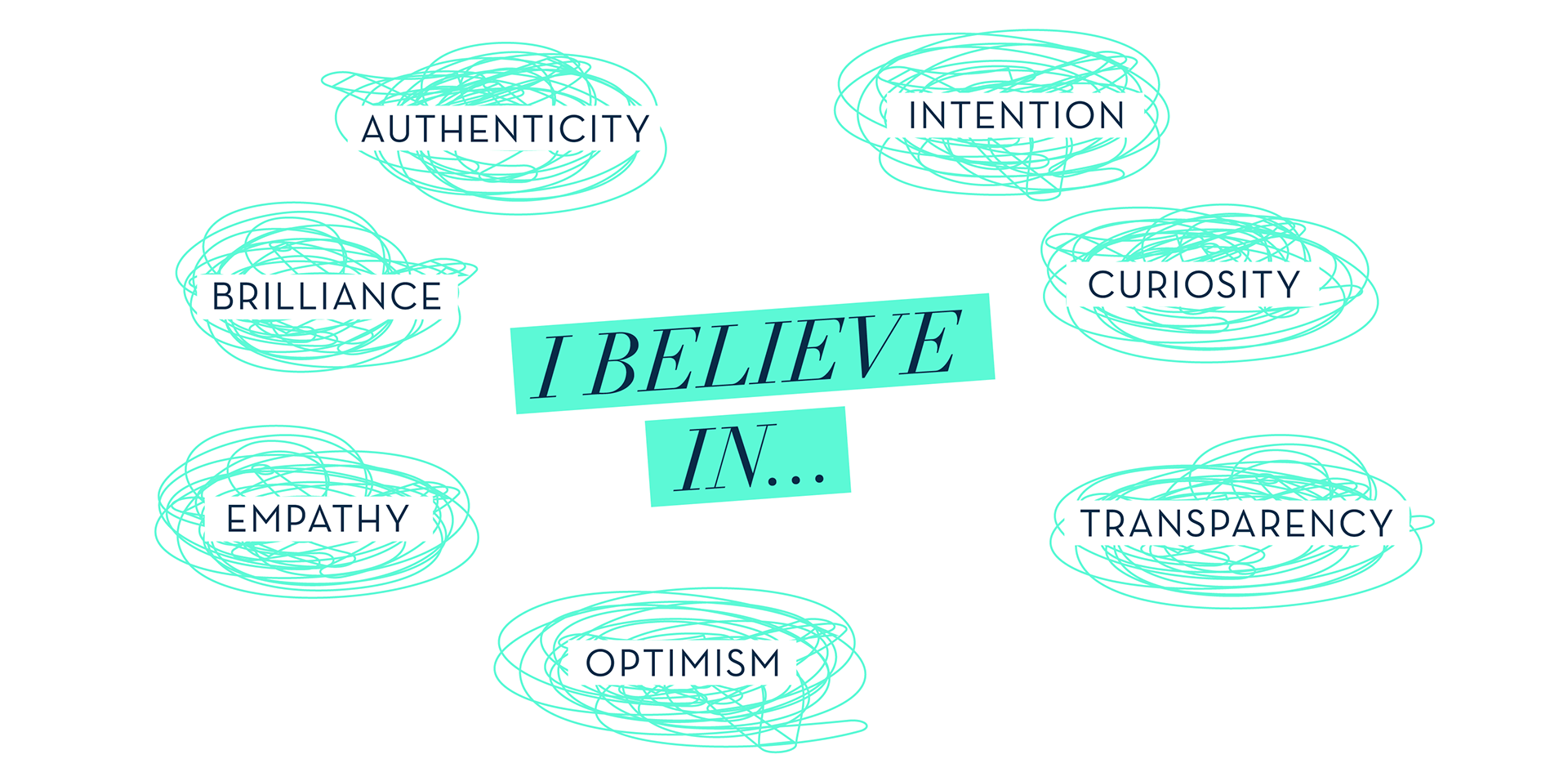 I also believe in LOL - taking my work, but not myself too seriously.  I am vibrant, empathetic, diligent, experimental, analytical and love to learn. Keeping it simple, I am the woman to execute it all.  I appreciate challenge - in fact,
love
it
. Quick thinking, coloring outside the lines
and a bit of gumption are what dreams are made of.
I'm a passionate gear of creative teams. I help elevate the creative culture and quality of work, ensuring marketing and design practices exceed the highest industry standards.
My time in St. Louis, Colorado and Washington, DC has given me an incredible opportunity to work with teams on a wide range of projects. I have a good 8 years industry experience, working across many different fields ranging from digital, web, interactive, traditional graphic design, brand identity and integrated marketing platforms.

In my most previous role I led strategy, timeline, execution, and budgeting of value-driven creative marketing initiatives in an internal agency environment - providing leadership, vision and support to over 40 client-service professionals and 12+ Marketing technical and creative staff. This pivot from creative to operations lent a transparency to the process that allows me to efficiently and effectively build bridges between teams and clients. I have a solid track record of strategies that decrease monthly sunk costs, subsequently increasing revenue and profits, including guiding the development and implementation of a marketing strategy that drove commercial leasing activity up 72% in a 3-month time-frame after a 24-month, 329,844-square-foot vacancy. This was achieved through modernized brand development and a well-targeted, robust integrated marketing campaign. I also successfully re-energized a 20-year established brand. At the helm was a complete website overhaul, initiation of social media presence and freshly positioned company-wide collateral, including brand - all of which contributed to increased market visibility and penetration of this legacy brand.

It's not just my background leading successful marketing strategies for the likes of Fortune 500 companies — or my standout leadership experience in managing projects. Nor singularly my thirst for exceeding expectations for which my efforts were rewarded with "Employee of the Year". Rather, I know my experiences in both the creative and operational sides are the well-oiled gears that drive me to consistently deliver high-quality work; it's that golden perspective that allows me to uncover previously untapped opportunities. Additionally, I am a seasoned pro in vendor relations and negotiations, photo shoot management and collateral design and in a BD capacity, planning and executing trade shows. It is the same fire that draws me to the "Jill-of-all-trades" demeanor and bridges me to be relentlessly drawn to professional development opportunities, adopting and mastering new responsibilities and challenges, resulting in promotions that deliver a whole new set of challenges and so on. And I am not yet content. I love a challenge, one in which I can pivot from strategic to tactical execution while pouring all my energy, enthusiasm and brilliance into it...and back in the Denver/Boulder area for good, I am looking for just that.